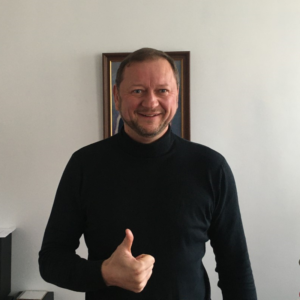 William - Groundwork, Workington
William Joined the Choices programme in September 2019. He had a number of barriers in the past which have prevented him from moving forward as he would have liked to but now feels in a position to try and take some positive steps in his life.
William has been training at Karate for approximately 46 years and is now a 3rd Dan and trains students in Karate 2 evenings a week. William decided that he was keen to use his skills in developing people and his interest in exercise, to follow a course which would qualify him to instruct people in health and fitness.
We explored these possibilities and found that it was possible to get Level 2 and 3 qualifications 'distance learning' online with a reputable national company….the downside of this was that the cost of the course would be approximately £1200!
Alongside his 'Choices' Key Worker he applied to Cumbria Community Foundation for funding, hoping for the best, but probably expecting less than that!  Cumbria Community Foundation discussed his application with him and following that, put his request for funding through to 'The Border Fund' who, having considered his application agreed to fund the FULL AMOUNT OF HIS TRAINING!
William is now in the process of sorting out the paperwork and arranging payment so he can get started as soon as possible. William says 'I am very pleased with Choices, Mark has helped me gain funding to do a fitness course. Thank you.'