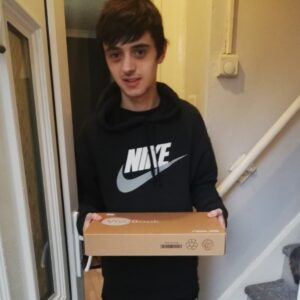 Well done Jamie!
Jamie started on Choices in July 2020.
Jamie had no work experience and he was struggling with anxiety, personal skills and social interactions. He was spending all of his time in the house shut away from society and not learning any skills. Combined with COVID 19 lockdowns and uncertainties he was not in a good place.
With perseverance from his Key Worker, Jamie was encouraged to join the CYA/Embrace online learning and certification. ICT equipment was provided. His Key Worker supported him and they went on to develop a CV together.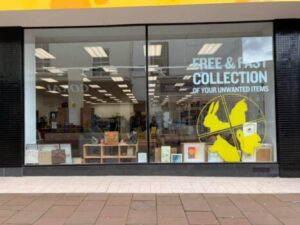 Jamie lacked confidence in his communication and interaction skills. He had low self esteem and couldn't envisage doing a job. With encouragement, he agreed to take a volunteering role at the Whitehaven Farplace Animal Rescue Shop. After 3 weeks they have offered Jamie 6 months paid employment through the Kickstart Scheme. This has been transformational for Jamie and demonstrates that once you get an opportunity, things change. New doors open and positivity improves wellbeing and mental health.
Jamie has reflected on the change by saying "This is something I never thought I would be able to do or get. It's good. I have to get up in the mornings and do different shifts. It is life changing from doing nothing but I've adapted".