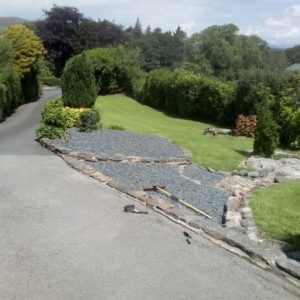 Wayne - Groundwork, Millom
"I was on the Choices programme for over a year. I needed advice on lots of things because I had ideas about what I wanted to do but didn't always know how to how to go about it.
My Key Worker was very approachable and the scheme was flexible as my situation changed.
I got advice on benefits and the biggest step I got help with was coming off them to start my own small business. Choices was able to help with some basics like safety gear to get me started and gave me some help with Marketing and getting other Business advice.
Working for myself has not been plain sailing, but I was able to get some additional advice from my Choices Key Worker for six months after leaving the scheme and that made a big difference as I'd not done anything like this before.
I'm writing a book about my life and the really difficult things I've overcome over the years. Choices took me seriously and gave me encouragement to do this.
I got help to attend a conference in London where I was a speaker talking about my circumstances. Running my business has built my confidence a lot. I'm now going to be talking at the House of Lords in London sharing my story."