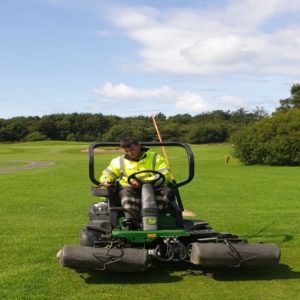 Macauley - Cumbria Youth Alliance
Macauley joined the Choices Programme in July 2018.
Macauley's Key Worker helped him to identify the types of work he felt he would enjoy and supported him in sourcing a work experience placement where he could learn new skills and gain experience in an environment he enjoys.
Macauley's determination to succeed has now paid off and after 2 weeks voluntary work he has now gained full time employment at Whitehaven Golf Club as a Grounds Man and the Golf Club are going to be supporting him to get certificates & qualifications that are relevant in his new role.
Macauley has commented thanking CYA Choices staff for their help and support and also said "This is what I've always wanted to do in my life, nothing else and I am over the moon to be offered this opportunity