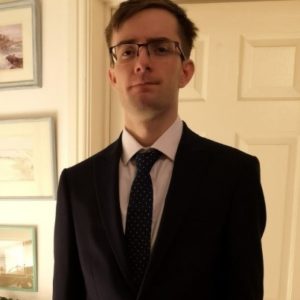 Louis - Cumbria Youth Alliance
Louis started on the Choices Programme in July 2019. He was finding it difficult to motivate himself after a number of failed opportunities following College.
Louis was encouraged by his Key Workers Gary and Anna to attend a CYA Young Potentials summer programme in order to improve his routine and regain some confidence in himself.
He has continued to attend group sessions to improve his confidence and gained a first aid qualification along the way.
He is actively applying for work and has recently applied to join the RAF, successfully passing their aptitude test in Newcastle and an interview. He has worked hard while on programme to become a confident and successful commuincator and to make sure he comes across well in interviews. We think this photo demonstrates this well and that it's only a matter of time before he finds the right employer.
When asked about being on the Choices programme Louis said "I feel like the Key Workers actually care that you get a job that you like and that it's suitable for you."