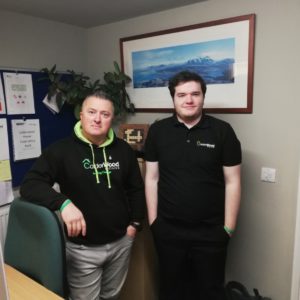 Kieren - Cumbria Youth Alliance
Congratulations Kieren.
Kieren joined the Choices Programme in May 2018.
Kieren was a participant that had positive ambitions for his future and wanted to further himself, but was unable to source the training he wanted to do in Business Management. Through Choices, he has completed a wide variety of activities, training and workshops with CYA.
Kieren has, with the help and support of CYA gained employment at Calderwood House Egremont as an Administration Assistant and he has also secured a college placement to do his HNC Business Management, which was not available to him previously.
He would like to thank CYA Choices staff for their help and support and also said "this is a job that will let me be me, it's more family orientated and an excellent opportunity going forward in my career".