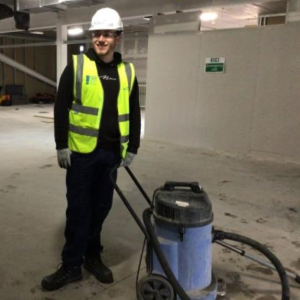 Jordan gains employment with Waites Group
Jordan joined Choices before the Covid-19 Pandemic seeking help in making plans for the future. This proved even more crucial than anyone could have imagined given the turmoil we were all about to experience in 2020.
His CYA Choices Key Worker encouraged Jordan to start looking at their Embrace online learning as a way of maintaining progression during the lockdowns when face to face contact was not possible.
He did incredibly well and completed over twelve wellbeing and work-based modules which are certificated.
At the beginning of 2021 he was encouraged to take part in the KBR Sellafield Ltd Programme and Project Partners (PPP) internship scheme.
He said he felt good about the progress he made by learning important workplace communication and interaction skills.
Jordan has gone from strength to strength as he has gained employment through Wates Group as a labourer building the new Whitehaven Academy.