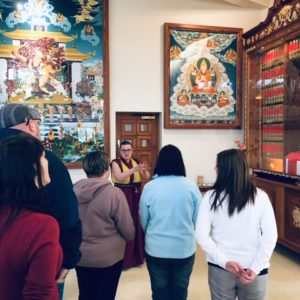 Jonathan - Groundwork, Workington
Jonathan self referred himself onto the Choices programme, after many things in his life had taken a down turn. He was struggling with his mental health, had lost his job because of this and had ended up living in a homeless hostel.
Jonathan was a bit apprehensive and a bit sceptical about how the programme could help him, but he kept an open mind and has been very happy with the changes he has seen in himself after gaining a range of support. Jonathan has been working with James from Mind in Furness to learn techniques to help with managing his mental health and his Key Worker, Mark from Groundwork has been contacting him at least every week since Covid 19 struck, to ensure any support he has needed has been put in place including advice on gaining housing.
Jonathan has managed to get a house and Gillian from Citizens Advice Copeland has supported by finding a grant of £100 to help with furnishing the new home.
Jonathan sent the following message to our programme lead "Thanks for getting Mark and James to help me, really has helped- yous are all diamonds. Feel like I'm getting back to normal now, much appreciated, thanks very much, it really has helped!"