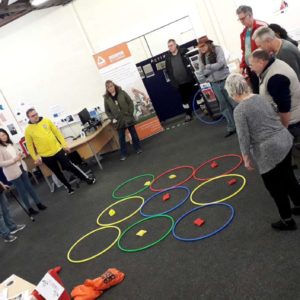 Jane - Groundwork, Millom
I joined Choices for some advice on a change of career after a health setback meant I couldn't continue in my old job. I was stuck indoors and the original plan was to meet people at Choices activities and look at any retraining.
Unfortunately, things have not gone to plan yet as I am still facing health issues but Choices are flexible and patient to adapt to different people's circumstances. I'm having weekly advice to help with the stress of it all and received excellent guidance on benefits that will help me in my current situation.
I really cannot thank the team enough for everything you have done and continue to do to help me. I now feel like I can cope a lot better and I am starting to see light at the end of the tunnel instead of thinking my whole world is going to collapse.