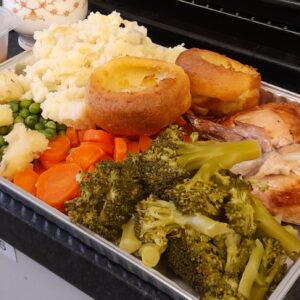 Cook 'n' share
Photos from our last cook 'n' share at Millom.
We made chicken dinner. Incorporating regular and Halal chicken 3 veg, roasties and mash gravy and award winning Yorkshire pudding.
And they came in at £1 per portion! (and there are no charges for participants on the scheme too!)
Our next session is on 8th December.