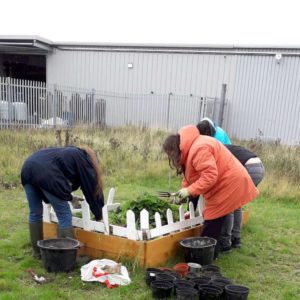 Cameron - Cumbria Youth Alliance
Cameron started on the Choices programme, funded by The National Lottery Community Fund and the European Social Fund in September 2019. This programme is led by the Groundwork North East and Cumbria. He had been unemployed for almost 12 months, when he was referred to Cumbria Youth Alliance one of the partners in the Groundwork led partnership. This was following the end of a second period of employment in a local factory. Cameron was finding it difficult to secure employment, due to his rural locality and a lack of local opportunities. He had previously been learning to drive and did have access to his own car, so felt that having a full driving licence would enable him to access opportunities further afield. Cumbria Youth Alliance were able to access funding through the Bursary Fund from Allerdale Borough Council to pay for a block of intensive driving lessons. During this period Cameron also attended employability skills and personal development sessions with Groundwork, Cumbria Youth Alliance and Journey 2 Work. He received one to one support with C.V. Building, completing applications, interview techniques and work preparation from his key worker at Cumbria Youth Alliance.
Cameron successfully passed his driving test and started submitting applications for opportunities well beyond his local area and has now secured and settled into permanent full time employment as a warehouse operative at the new Amazon Facility in Carlisle.
Cameron said that the funding to help him gain his full licence and the support he received from Cumbria Youth Alliance and Groundwork definitely helped him move back into work.