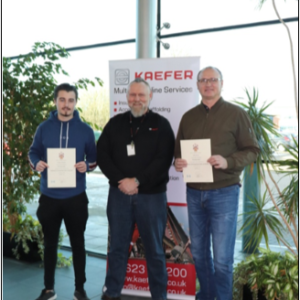 Callum M - Cumbria Youth Alliance
Callum joined the Choices programme with Cumbria Youth Alliance in November 2017. He was one of ten participants that completed the Kaefer IOSH Working Safely Certification. Callum has gone on to do the Level 3 First Aid in the Work Place with Kaefer.
Callum has also signed on to the Groundwork 'Journey 2 Work'  programme, to get extra support in finding a suitable employment or apprenticeship opportunity while continuing to rebuild his confidence with Cumbria Youth Alliance.
Callum's engagement has now paid off and he has successfully gained full time employment at the United Utilities call centre in Whitehaven and is keen and eager to start.