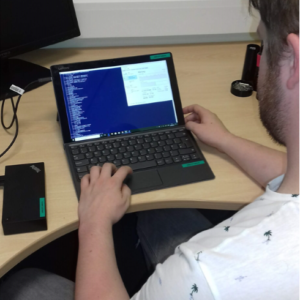 Ben - Groundwork, Millom
Ben joined the Choices programme and was supported by our Key Worker, Andy Deacon.
"Ben had made a previous attempt to go to university which hadn't worked out for him. Joining Choices made a huge difference and has helped Ben towards realising his ambitions." said Andy.
Ben reflected on his experience with Choices:
"I joined Choices to get support and advice on options for further education and employment. I needed a Key Worker who would spend time with me to listen to my situation and be understanding.
Whilst on Choices I starting looking into my own business repairing and updating Computers. My Key Worker gave me advice on marketing and dealing with customers and found a business starter unit for me to test the market.
I applied for University and Choices helped me get things organised when I was offered a place in Liverpool to study Computer Science. Due to my circumstances it was important for me to plan my accommodation arrangements in advance and I got help with this.
I'm now starting my second year at University, having finished the first year in the top 5 out of 85 students. Choices played an important role in making my start there a success."