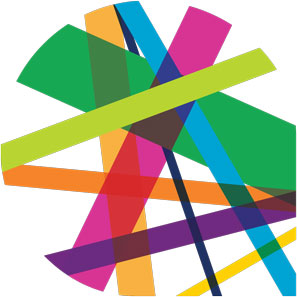 Grace (GWK Keyworker – Rachel Hannah & WCC Specialist – Helene Wickens - joint work)
Grace, was invited to join Choices through our partner, West Cumbria Carer's.
"I vividly recall receiving that letter introducing me to the Choices initiative and inviting me to take part. I had no idea where partnering with Choices might lead but, at that time, the viable options available to me were extremely limited and not remotely attractive, so really it was a no-brainer to accept! Time and my unfolding journey with Choices, would prove this to be one of the best and most significant decisions, I have ever made."
Choices partnership with Grace began after an active caring role of several years' duration ended; age 60, she now found herself completely at a loss: Keyworkers quickly identified that Grace was an extremely articulate, resourceful and reflective person but lacked focus and direction for her own life. Keyworker, Helene helped Grace explore and identify what was important to her (key life values) and from this work coalesced the clarity and desire to retrain and work in horticulture; Grace had always enjoyed gardening but had never previously considered the horticultural sector for employment. With clear focus and direction, Choices was able to help Grace to take those first steps in that new direction.
Choices helped Grace secure a place on a p/t training course, which will deliver a City & Guilds Level 2 Diploma in Work-Based Horticulture qualification, and provided the funding for this. Keyworker, Rachel Hannah worked with Grace to update and produce variant CVs and covering letters, as well as "get-up-to-date" with current methods of sourcing employment such as jobsites and social media; they also had fun practicing interview techniques which helped build confidence and self-belief. In just 7 short months we have journeyed far: for me, there has been laughter and also many times when the road has been "muddy, rough and challenging".
Grace now has a job in Horticulture. "To have had such a group of extraordinarily kind, genuine, compassionate people walking alongside, encouraging and supporting me and unfailingly saying 'Oh, we can help with that!' has been astonishing to me. Choices seemed to believe in me and see what I could not see for myself: they reflected back what they saw and so helped me slowly grow in self-belief and self-worth, when I had lost all sight of such". As a result of the work Grace has been able to build greater self-confidence and self-reliance, recognising that she has all the inner resources needed and can also learn and acquire new skills to be able to secure viable, paid employment in the 21st century that I enjoy, and so support herself.
"I honestly cannot think of a single negative – not one – in all of my time and experience with the Choices team, and that, I think, is quite an extraordinary and incredible thing to be able to say".