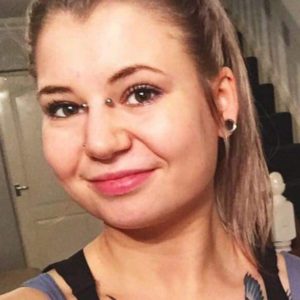 Connie - Cumbria Youth Alliance
Through the Choices programme Connie arrived with us a little lost, unsure where she was going and what she was going to do. Social and home life were not too good and there were mental health problems. After signing up to the Choice programme Connie has had support with her Mental Health, attended sessions to improve her own awareness and had Key worker support from Cumbria Youth Alliance.
All this eventually lead to her attending CYA summer young leaders and then the CYA coalfields emotional resilience programme. Together We mental health, well-being and fitness sessions. This helped Connie gain routine, stability as well as attending certificated workshops – examples have been Youth Mental Health 1st Aid Lite, L1 in Mental Health & Well Being and L3 first aid in the work place.
Connie has gone on to be a volunteer for CYA. Peer supporting other young people who are either new or existing participants. She has supported workshops and delivered her first session. Stating "I was excited and nervous all at the same time".
Going forward she has been offered and accepted an apprenticeship with Together We but the COVID-19 virus has moved her start date. This has gave Connie the opportunity to do some online learning through the CYA/Embrace modules that look at mental health, well being, life skills, employability. All the skills she will need when she starts working with together We.
Connie has said "CYA has helped me massively with confidence, people skills and routine. I feel like a completely different person than I was at the beginning".